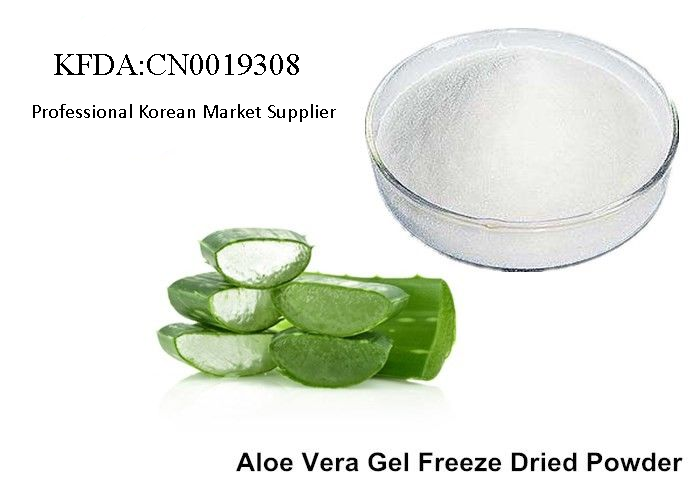 Aloe Vera Extract
Product Name: Aloe Vera Extract
Latin Name: Aloe barbadensis Miller
Part Used: Leaf  Gel
Appearance: White Powder
Specification: Aloin ≥2 %,  Aloe Vera Freeze Dried 100:1 200:1
Overview
Aloe Vera gel contains a combination of powerful organic compounds, which are found inside the leaves of the Aloe Vera plant. The gel is a colorless, odorless, hydrocolloid with several natural beneficial substances, including mucopolysaccharides such as Acemannan and aloe sterols (cycloartenol and lophenol). Today's consumers in the cosmetic, food and beverage market are increasingly interested in healthy lifestyles anti-aging and sun protection, trends that have produced a skyrocketing demand for health-oriented, UV sun protective & anti-aging products. The current worldwide popularity of Aloe Vera gel as an ingredient is an example of this trend. It was found that while 81 percent of consumers in the United States are aware of vitamins in products, an astonishing 78 percent of American consumers are aware of the presence of Aloe Vera as an ingredient.
Benefits
• Gluten-Free Ingredient
• Non-GMO Raw Material
• Suitable Ingredient for Dietary Supplement and Beverage Powder Formulations
• Source of mucopolysaccharides and aloe sterols
• Easily Dissolved Raw Material for Liquid Formulations (water soluble)
• Effective Ingredient for Food, Beverage, Personal Care, Cosmetic, Dietary Supplement, Animal Care Formulations
• UVB protection and anti-aging properties
• Cryo-temperature Freeze-Dried Ingredient to Protect its Valuable Components
• Support for anti-aging, UVB and sun-protective supplements and creams
• Highest Purity Aloe Vera Gel Raw Material Available
• 200 Times the Concentration of Natural Aloe Vera Gel
Our Advantage
• A Pure Ingredient without Additives, Preservatives, Fillers or Carriers
Aloe Vera Gel Freeze-Dried Powder, 200:1 Ingredient is the highest purity pure aloe vera gel available. The delicate freeze-drying process helps preserve the delicate gel components and creates an easily dissolving powder as a suncare ingredient, dietary supplement ingredient, beverage ingredient, and cosmetic ingredient.
Aloe Vera Gel Freeze-Dried Powder, 200:1 raw material can be used "as-is" in powder formulations or dissolved in beverages, liquids or the aqueous phase of personal care products and cosmetics. It is a valuable, soothing, anti-inflammatory, UVB sun protective anti-aging and moisturizing raw material for formulators
Technical Data Sheet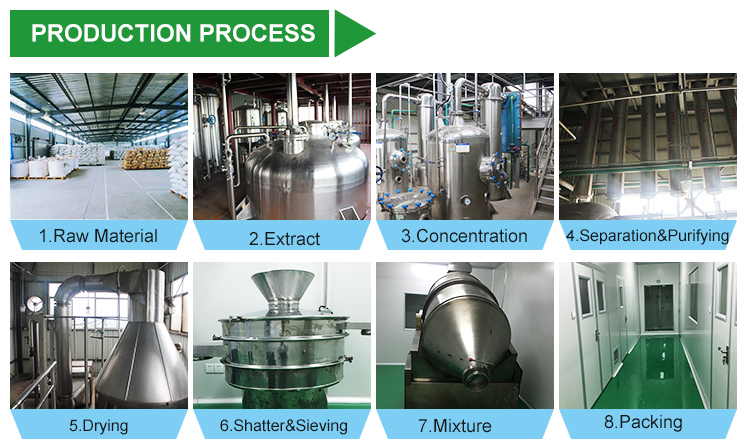 Certificates: ISO, Kosher