Vegan Collagen Peptides
$63.00
Specification:99.8%
Quantity: 100g(powder)
Free Freight
Description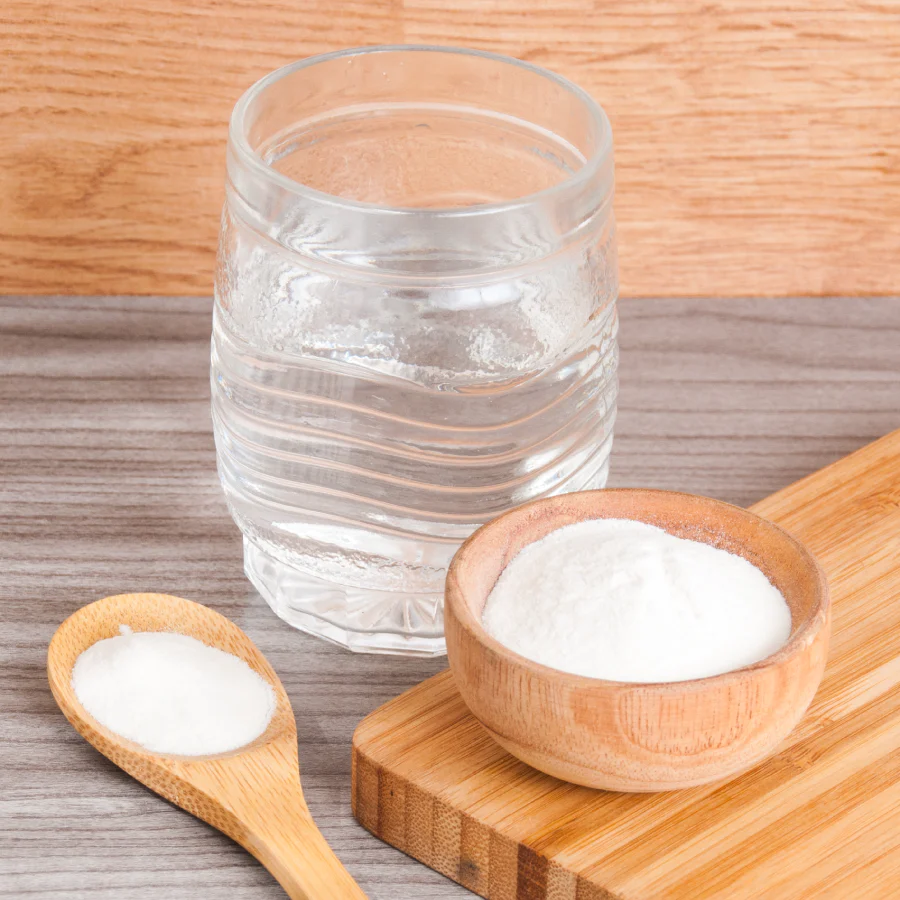 Vegan Collagen Peptides
Collagen is the most abundant protein in the Human Body. Pollutants in water, air, and food deplete our collagen storehouse, making replenishment vital.
Organic plant-based protein & protein peptides
Includes hyaluronic acid & biotin
100% vegan collagen-building ingredients
Keto-friendly, high in vitamin c
Soy-free, gluten-free, no added sugars
Overview 
Animal-free collagen supplements offer a boost of collagen for those who lead a vegan lifestyle to improve bone and skin health. It's good for patients with joint diseases because collagen supports joint health.
Difference from Animal-Based Collagen Products
The majority of collagen supplements today are sourced from animals. The vegan version of these supplements doesn't use animal collagen but has genetically modified bacteria and yeast, and nutrients as their source of collagen. These vegan collagen boosters also have stark differences from animal-derived collagen products when it comes to their effects on collagen production.
1) Plant-Based Ingredients
Instead of sourcing the protein from animals' connective tissues, vegan collagen supplements use plant-based ingredients, such as bacteria and yeasts. Vegans refrain not only from consuming animal meat but also from using anything with animal byproducts. Vegan collagen alternatives today use a bacteria called P. pastoris to produce plant-based collagen.
Researchers have produced collagen by adding 4 human genes with collagen codes to the genes of the microbes. The bacteria then produce the essential building block for creating collagen. Next, they add a digestive enzyme called pepsin to help the microbes transform these structures into human collagen molecules.
This advancement in the beauty industry may send vegans running to the nearest stores to get their long-sought animal-free collagen peptides supplement. However, you wouldn't be able to purchase these types of plant-based collagen supplements yet, as they're still in the process of production.
Aside from this new technology, you may also opt for vegan alternatives sourced from plant-based foods to enjoy the benefits of collagen. Here are some of the ingredients they use:
citrus fruits
aloe vera
pumpkin seeds
sunflower seeds
soy products
black beans
kidney beans
legumes,and others
These ingredients are rich in vitamin c, plant protein, and other key nutrients that will aid the natural production of collagen.
2) Collagen Production Booster
Aside from the vegan collagen supplements from genetically engineered bacteria, you may also opt for other alternatives with a plant-based protein as their active ingredient. The usual animal-sourced collagen powder supplement contains collagen peptides or ingestible collagen as their bioactive ingredient. Since these are collagen in themselves, it supplies the human body with additional collagen protein.
Vegan collagen supplements do their work a bit differently. Instead of providing the body with collagen, they enrich the body with necessary nutrients to boost your natural collagen production, such as vitamin c, copper, and zinc.
3) Cruelty-Free
Some vegans choose this lifestyle to resist animal cruelty in food production and other commodities. That's why they can't have most collagen supplements available, even those with marine collagen. Vegan collagen supplements are different from the usual collagen because they're cruelty-free–they don't use animal byproducts in producing their formula.
4) Rich in Vitamin C and Other Nutrients
The effectiveness of bovine and marine collagen when ingested still needs further study to this day. Meanwhile, vegan collagen supplements offer a more certain effect because all they contain are common nutrients we get in food and other supplements–only packed in a single capsule or powder for collagen production.
These supplements have vital amino acids and nutrients, such as antioxidants, phytoceramides, vitamin c, and hyaluronic acid–good for the skin fibroblasts that aid collagen synthesis. These nutrients help prevent skin sagging. Vegan supplements contain antioxidants and phytoceramides