Calcium Amino Acid Chelate
$68.00
Specification:99.8%
Quantity: 500g
Free Freight
Description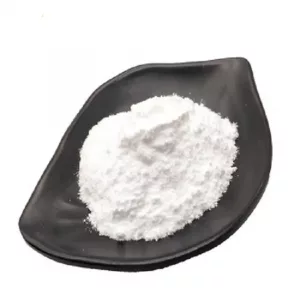 Overview 
Chelated calcium is a biologically active organic calcium with a specific gravity of 0.12. It has been tested and identified as a molecular calcium source by the University of Virginia and Hong Kong University of Science and Technology! The high absorption rate of chelated calcium is three times that of traditional calcium agents! Because traditional calcium contains inorganic calcium, And inorganic calcium can only promote the binding of calcium and protease through vitamin D, so other calcium products need to add vitamin D. And chelated calcium is a complete chelate of amino acids and calcium, so it can be directly absorbed by the body without adding any substances that promote calcium absorption.
The calcium supplement effect of amino acid chelated calcium is fast and obvious, and every 1000 mg of calcium is equivalent to the calcium supplement of 5 liters of milk.
Benefits
An organic calcium substance produced by a variety of amino acids and inorganic calcium salts through chemical synthesis reactions.
Greatly improves the absorption of calcium by animals and plants.
Directly absorbed by the intestinal micro membrane, lightweight, easy to dissolve, easy to absorb, no need to add VD.
Some Application
Health care products, health nutrition, infant food, solid drink, dairy products, convenient food, puffed food, seasoning, medium and old food, baked food, leisure food, cold food, and the cold drink, etc