Phycocyanin Powder(Blue Spirulina Powder)
$63.00
Specificatio:E6
Quantity:100g
Free freight
Description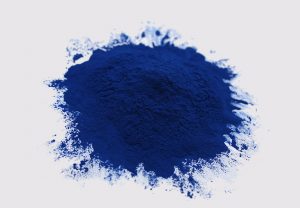 Overview
Phycocyanin is refined from natural spirulina. It is one of the blue powders and a rare pigment protein in nature. The protein content of spirulina is as high as more than 35%. It is not only an excellent natural food coloring, but also a nutritious protein, and it is also a good health food.
Blue spirulina powder has been certificated with USDA Organic and EU Organic. It is 100% Natural, No Sweetener, No Flavoring Agent, GMO Free, No Allergens, No Additives, No Preservatives.
In addition to the E6 specification of phycocyanin, we also have three specifications of E18, E25, and E40. Each specification has its own uniqueness to better meet your needs in life.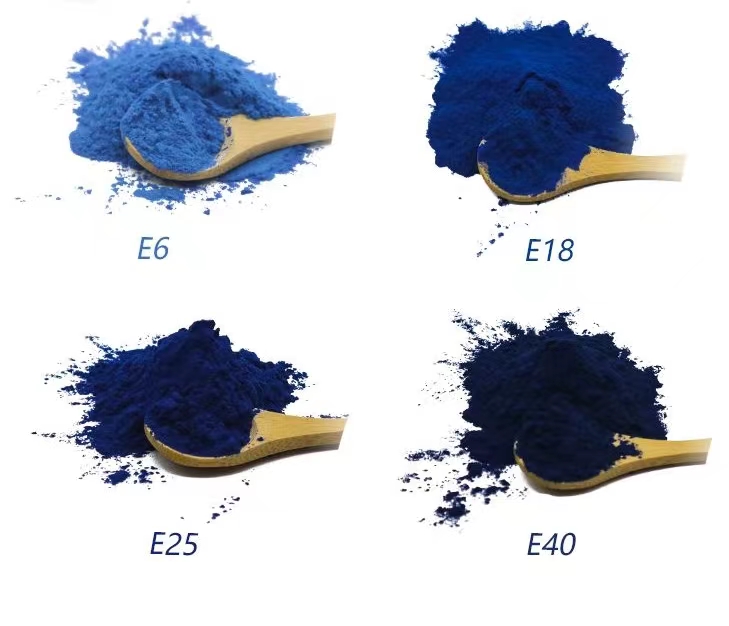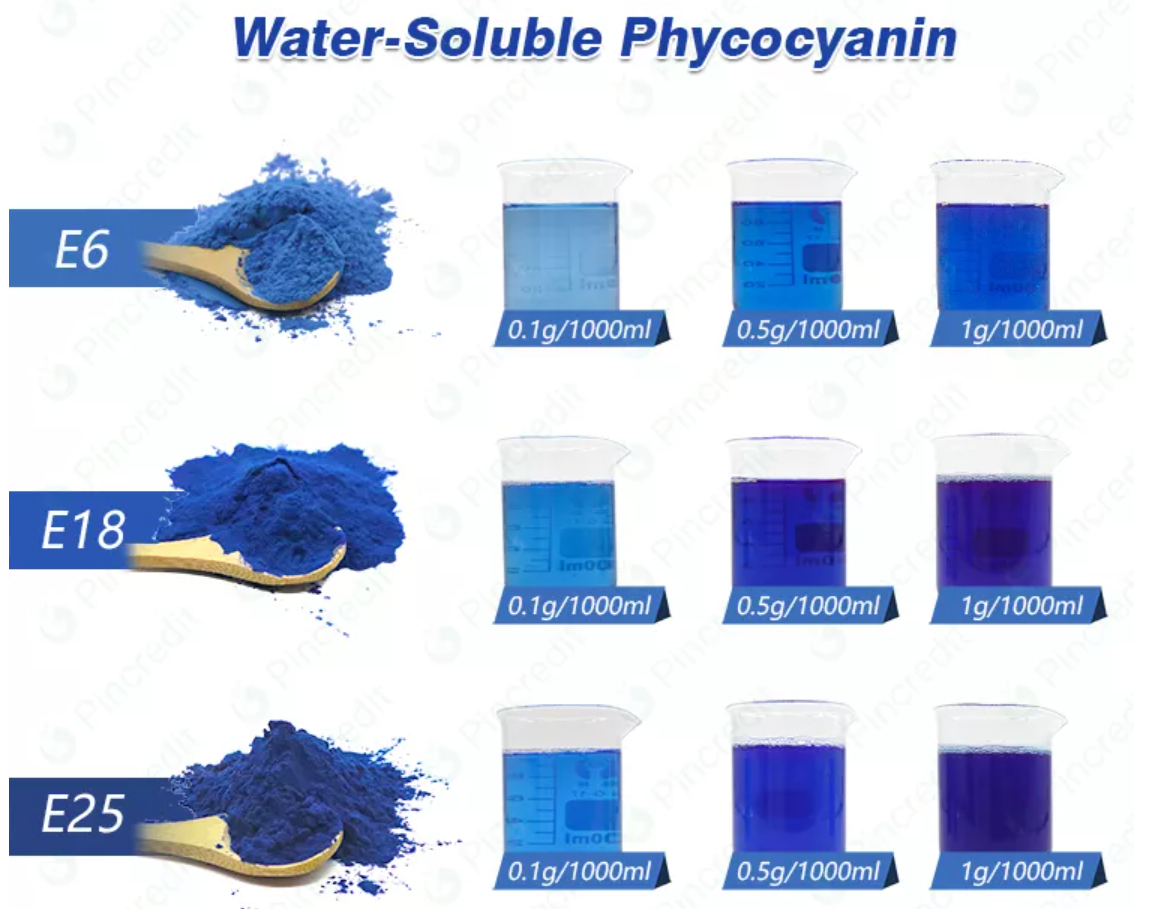 Benefits
Derived from blue-green algae, Blue Spirulina is rich in B vitamins and protein to refresh energy levels, boost immunity, speed up metabolism and improve digestion
A vibrant superfood that mixes into 50 shades of blue
Great source of fiber, antioxidants & minerals
Perfect natural alternative to food colouring- no additives, preservatives or artificial colours
Perfect for sparklers, mocktails, yogurt, oats, lattes, baked goods, smoothies and more!
Vegan, Keto & Paleo Friendly
Application
1. The blue spirulina powder can be used in food and drink field. such as ice cream, cake, beverage, milk shake tea, candy and so on.
2. The blue spirulina powder is mainly used in the cosmetic field.